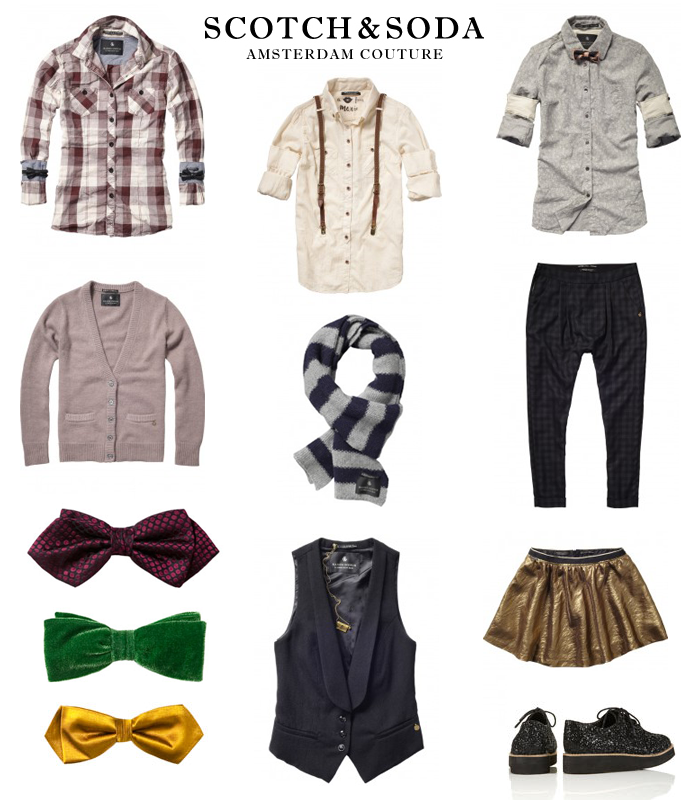 clothing: Scotch&Soda, Bow Ties: Zara (Mens accessories), Brogues: TopShop
I kind of separated the story/movie in 2 sides; a masculine side (this post) and there is of course a feminine side with pastels, embellished tights, silks, satins, tiara's etc. (and think the cream colored Chloé triple strap shoes of a few seasons ago)
So yes, I have been on the look-out for menswear inspired clothes! The other day I ran into
Scotch&Soda
and I have to say this store is a perfect match! The checked and plaid shirts often come with little bow ties and the worker inspired shirt is just perfect. The quality of the clothes is amazing as well!
Luckily everything is on sale now, hehe :)
ps. I'm still eying these Zara bow ties!