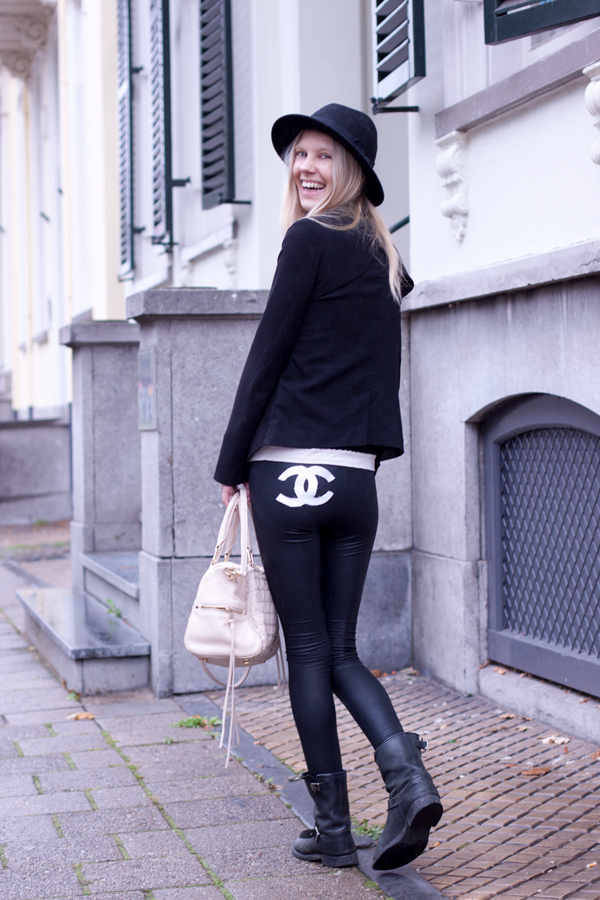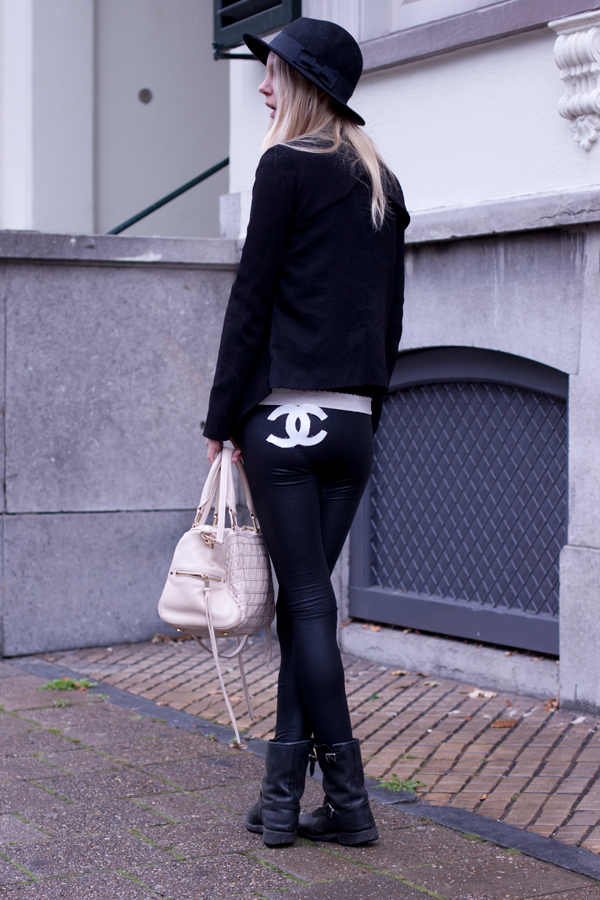 DIY Chanel Logo Leggings
This weekend I had some time for a fun little DIY again.
If you are filthy rich I would say buy yourself (and me) Chanel everything but till then have fun logofying yourself :)
Personally I'm not much of a fan when it comes to using acryl paint on clothes but it might be an option as well. I always prefer making applications.
Needle and thread
Best is to do this little DIY with the two of you, while one wears the item (leggings, jeans or about everything else) someone else can help you with where to place the logo and pin or sew it on.
Just simply draw the logo on the fabric you want to use and cut it out.
xoxo