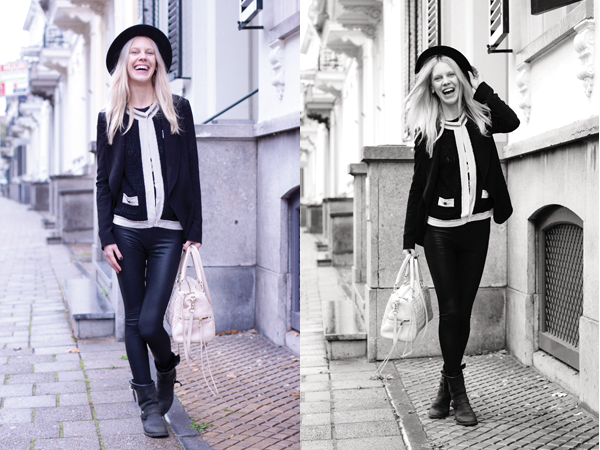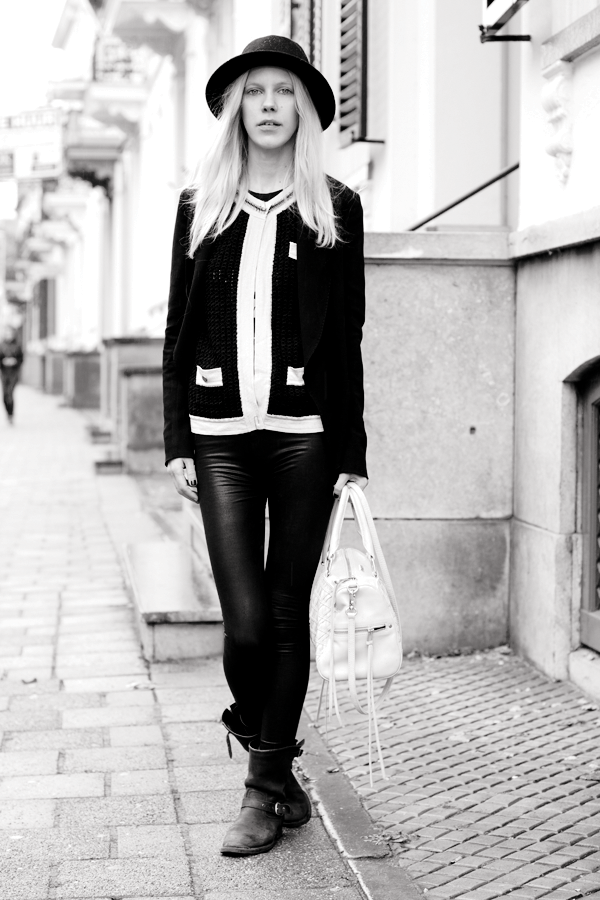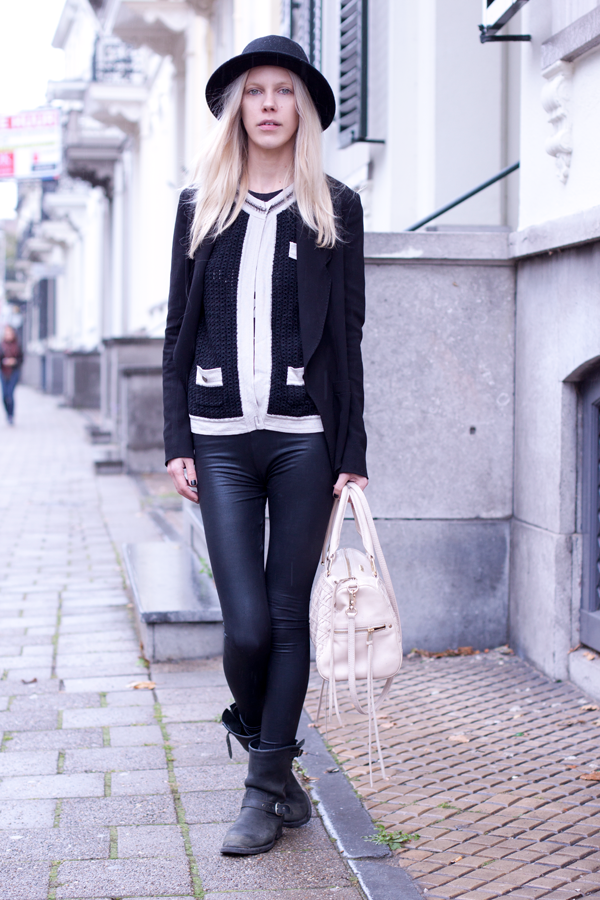 wearing: H&M hat, Alexander Wang blazer, Members Only leggings, Julie Haus cardigan, Rebecca Minkoff bag, frye engineer boots.
This is what Frye engineer Boots look like after 2 or 3 years dirt, rain and snow.
I think they do look better when they get all weathered like this but I'm afraid they will die on me soon..
I'm lately living in the Julie Haus "Chanel" cardigan, I really wish there was a coat version of this cardigan, how perfect would that be?
xoxo