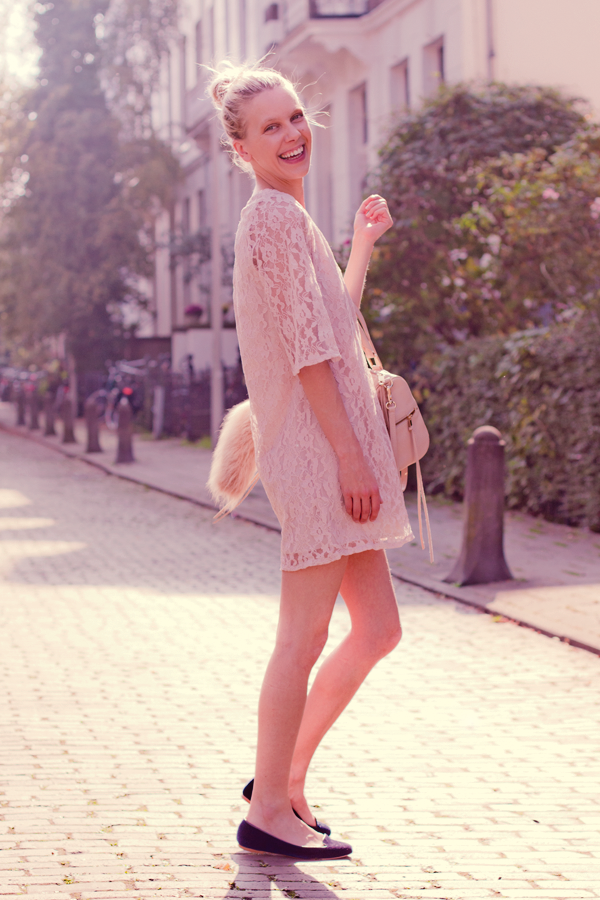 wearing: Vero Moda lace dress, Zara velvet loafers, Rebecca Minkoff bag
I'm really not used to seeing myself with an updo haha..
The (one shoulder mini) Lace dress is kind of cocoon-ey
which I really like, also the color is really good, it's almost a very pale lavender/lilac cream, in the webshop Vero Moda calls it a "Gray Morn" but I swear I see a very faint lavender while the dress is still a cream
.
The color was the reason I bought the dress, there are so many lace dresses but to get the creamy color right is a different story.. a color to bright white in lace can look really cheap and a yellowish cream might not look good on fair skin!
xoxo